---
Ethiopian Prime Minister Abi and Sudan Military Commission Chairman Bulhan visited Sansheng Pharmaceutical
---
On November 1, Ethiopian Prime Minister Abby and Chairman of the Sudan Military Commission Burkhan visited Ethiopia Sansheng Pharmaceutical. This is the third time that Prime Minister Abby has visited with foreign guests.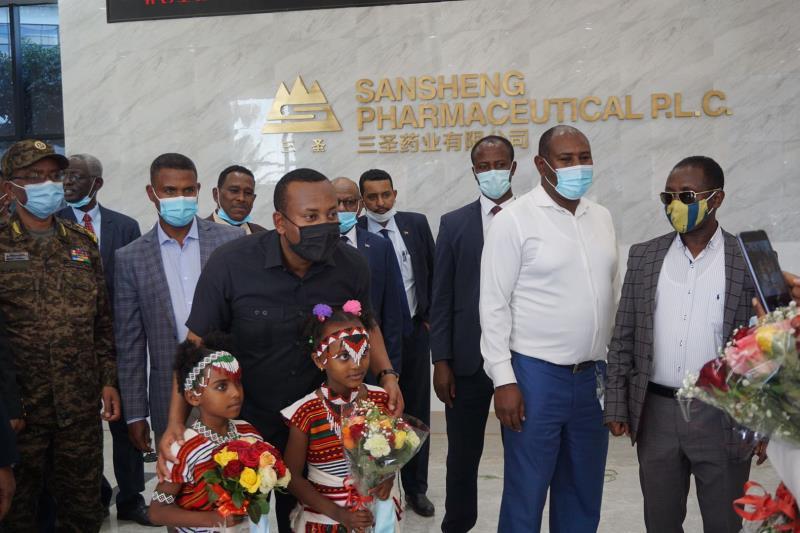 Premier Abby and his delegation successively visited the exhibition hall, QC laboratory, soft bag and small water needle production line and warehouse of Sansheng Pharmaceutical in Ethiopia.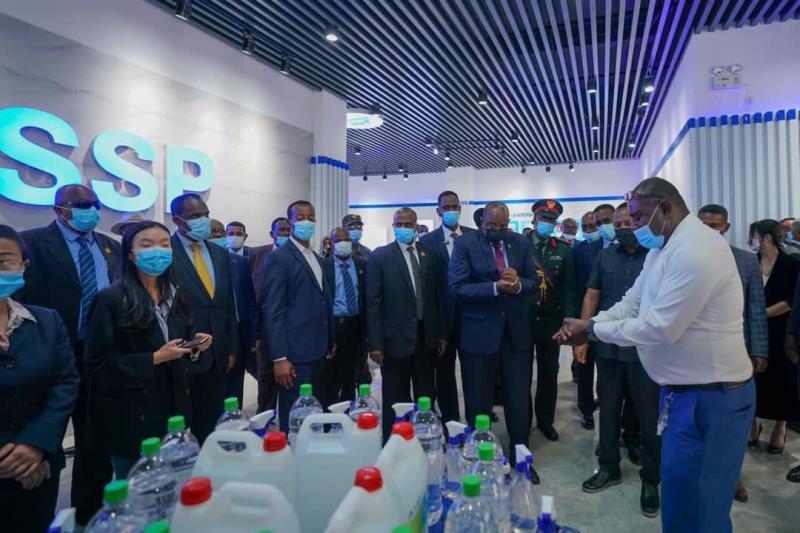 During the visit to the warehouse, Premier Abby opened the product carton, checked the drug packaging and instructions, and fully affirmed the quality and packaging of the company's products.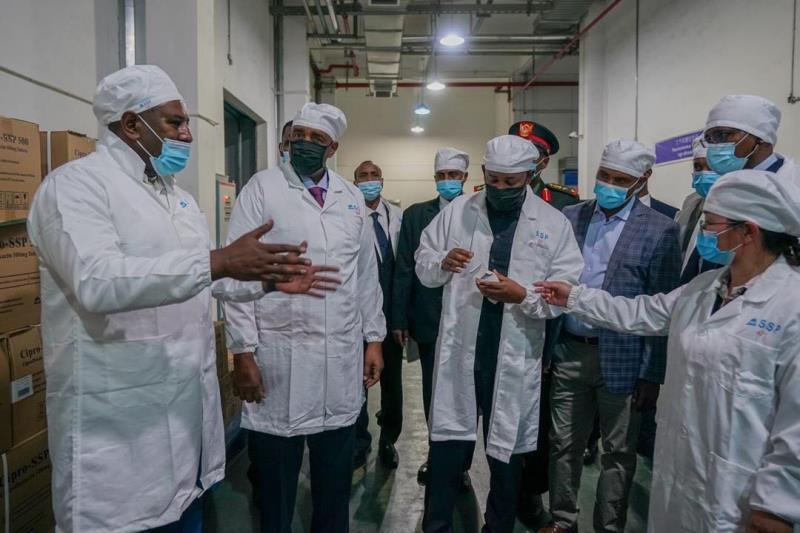 The person in charge of Sansheng Pharmaceutical reported to Prime Minister Abby and his party the various epidemic prevention measures and the resumption of work and production of Sansheng Pharmaceutical during the epidemic period, as well as the initiative to actively assume social responsibility and provide epidemic prevention materials for the country of Ethiopia.
Prime Minister Abby highly recognized and thanked Sansheng Pharmaceutical for its continuous production during the epidemic and its active commitment to corporate social responsibility. He said that Sansheng Pharmaceutical was a model for the development of local enterprises. The rapid development of Ethiopia could not be separated from these conscientious, diligent and dedicated enterprise forces. At the same time, Burkhan, Chairman of the Sudan Military Commission, also expressed the hope that Sansheng Pharmaceutical could expand its production capacity, speed up the registration work and export drugs to Sudan as soon as possible.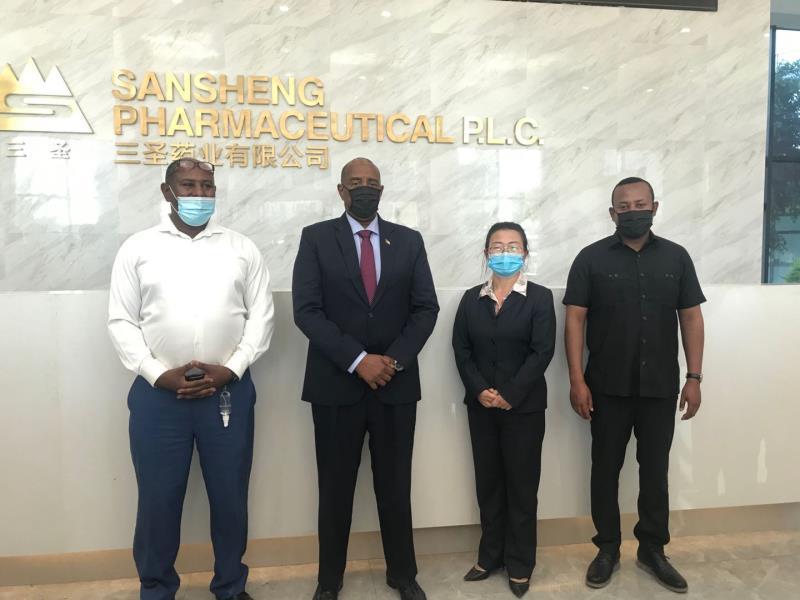 埃塞俄比亞總理阿比攜蘇丹軍事委員會主席布爾漢蒞臨三圣藥業參觀訪問